The PGA Tour moves north up the coast of California from Torrey Pines to the gorgeous Monterey Coastline. That brings us to the 2023 PGA DFS: AT&T Pebble Beach DraftKings Preview.
I hope to duplicate the success I had in this column last week at Torrey Pines. Where my official DraftKings lineup scored 400 plus points, seven of the ten golfers given in the article made the cut and included eventual winner Max Homa.
For the third consecutive week, the PGA Tour event will be played on multiple courses. Due to next week's Waste Management event in Phoenix having an elevated prize purse, most top golfers are taking this week off to rest before that event.
There is still plenty to be excited about for this event. It includes the celebrities taking part in the Pro-Am, spectacular views of the coast, and another opportunity to win some cash on DraftKings.
You can find me on Twitter @KeithFlemming to keep the conversation going!
2023 PGA DFS: AT&T Pebble Beach DraftKings Preview
The Venues
Pebble Beach (Host Course)
The iconic venue has hosted six US Opens, a PGA Championship, and the course where players will play 36 of the 72 holes for this event. Due to it being located on the coast, scoring can fluctuate depending on the wind. Pebble has greens half the size of your normal PGA tournament courses.
This puts emphasis on players' approaches and ability to scramble. Players want to avoid as many four to six-foot putts as possible, especially late in the day when poa annua greens tend to get bumpy.
Spyglass Hill
This par 72 course is the least affected if the wind picks up and blows hard. The course is guarded from the coast more than the other two venues for this event. Playing just over 7200 yards one might think the players will feast on the Par 5s, but that is not the case. This course has the lowest eagle rate by far of the three being played at the AT&T Pro-Am.
Monterey Peninsula CC
By far the easiest course at this event. The par 71 plays under 6400 yards despite there being four par 5s.  The field needs to take advantage of their 18 holes here during the tournament. The course is known for its wide fairways and large greens.
Weather
Thursday: Cloudy with a high of 59 degrees. Winds at 10 to 15 MPH with gusts flirting with 30 MPH.
Friday: Slight chance of rain with a high of 57 degrees. Winds at 8 to 12 MPH with gusts around 20 MPH.
Saturday: Sunny with a high of 56 degrees. Winds at 6 to 15 MPH with gusts around 20 MPH
Sunday: Rain overnight and showers early with mostly sunny conditions in the day. Winds at 10 to 20 MPH with gusts around 30 MPH
Course Comps
Riviera CC
Sea Island
Harbour Town GL
Silverado Resort
Muirfield Village GC
Liberty National
Port Royal
Key Stats
SG: Around the Greens
SG: Total (Pebble Beach)
SG: Total (Short Courses)
SG: Par 4s: 350-400
SG P (Poa)
My 2023 PGA DFS: AT&T Pebble Beach DraftKings Preview (Lineup)
Victor Hovland ($10,300)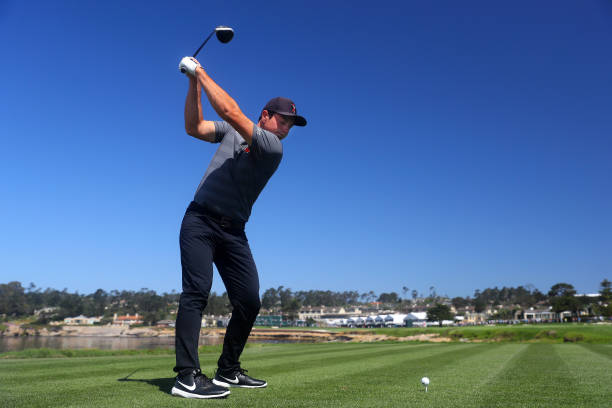 Hovland's best finish in this event is 38th in 2020, but he won the 2018 US Am at this event and finished 12th at the US Open here in 2021. He won at the Hero in December and finished T18 at Kapalua. Hovland plays well in the wind and is one of the best ball strikers in the world. He should be the favorite to win this event and in your DK lineup.
Another option in this price range: Seamus Power $9,800
Joel Dahmen ($9,000)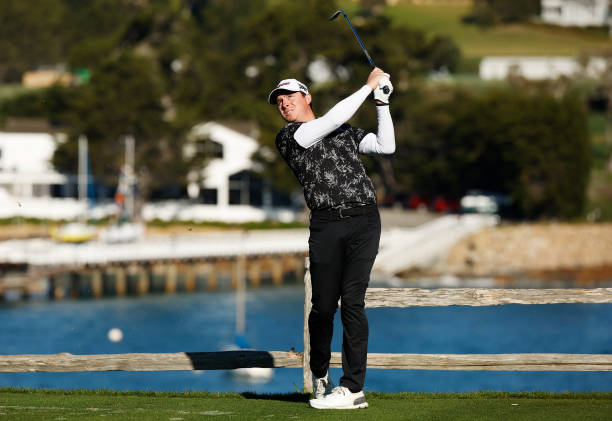 Dahmen withdrew from his only event in 2023 due to the birth of his son. He ended 2022 on fire finishing Top 16 in five of his last six events with three straight top 10s to finish the year. There is significant risk with using nine thousand dollars of your DraftKings lineup on a player who hasn't played a tour event since November. Dahmen's play to end last year and his T6 finish at Pebble last year makes his upside worth the risk.
Another option in this price range: Andrew Putnam $9,700
David Lipsky ($8,200)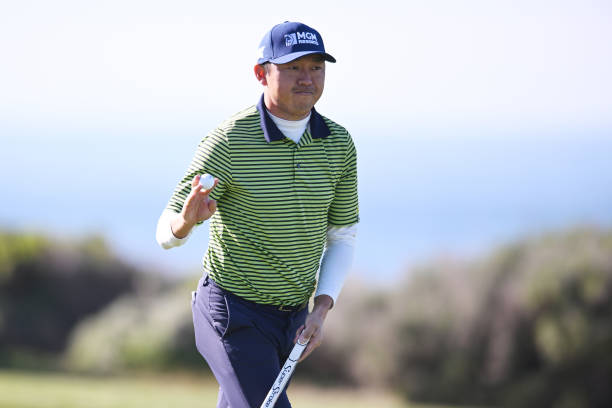 Lipskey proved he needs to be considered for your DFS lineups on Coastal Courses in 2022. He finished top 10 four times and in the top 30 in all seven coastal events he played last season. His ownership could be lower than it should be coming off a missed cut at the Amex. Lipsky is one of the best players in the field in SG: around the greens, approach from 75-150 yards, plus he finished top 25 in his debut at this event last year.
Another option in this price range: Ben Griffin $8,600
Trey Mullinax ($8,100)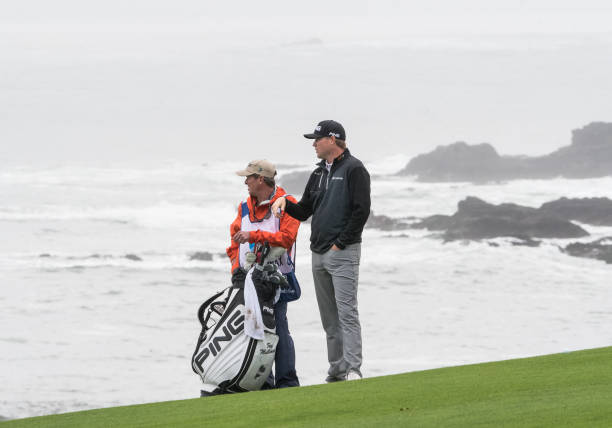 Trey Mullinax's worst finish in two PGA events in 2023 is 31st and his worst finish at this event in the last two years is 30th. He gains a stroke and a half on the field in very windy conditions. Most encouragingly, he's gaining strokes on approach over his last three events, which is something Mullinax has struggled with for most of his career.
Lanto Griffin ($7,600)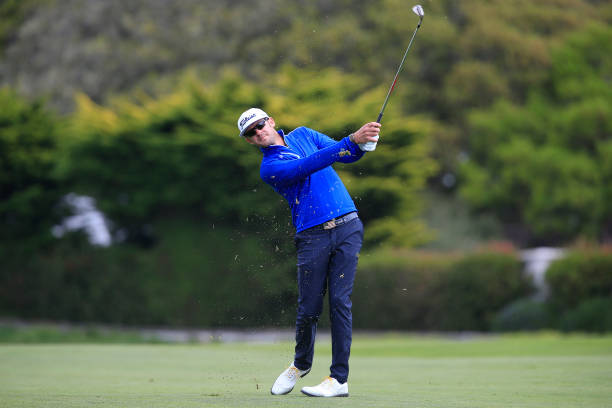 In his last three events at Pebble Griffin's worst finish is 35th and that was at the US Open in 2021. He finished 9th and 16th in his last two AT&T events and he's gained over four strokes approach in those events.
I was concerned last week to put Griffin into my lineup coming off a long absence due to injury. His 37th-place finish at the Farmers while gaining strokes off the tee and on the greens put any concerns this week to rest.
Henrik Norlander ($6,800)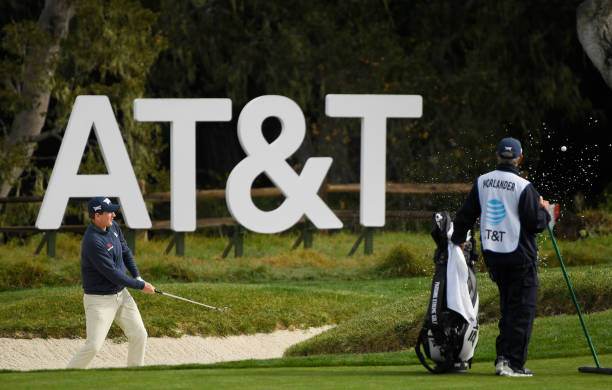 In my opinion, Norlander is the best player in the 7k and under price range this week due to his course history, ball striking, and ability to play in windy conditions. He's finished no worse than 39th in his last three appearances at the AT&T dating back to 2017. In those two appearances, he's gained at least 4 strokes tee to green and 1.5 off the tee on the field.
Combine that with the fact Norlander gains almost half a stroke more on the field in windy conditions than he does in calm or moderate and you see why he's my favorite bargain play this week.
Another option in this price range: Ben Martin $6,700
---
Keep up with the latest Fantasy Baseball content